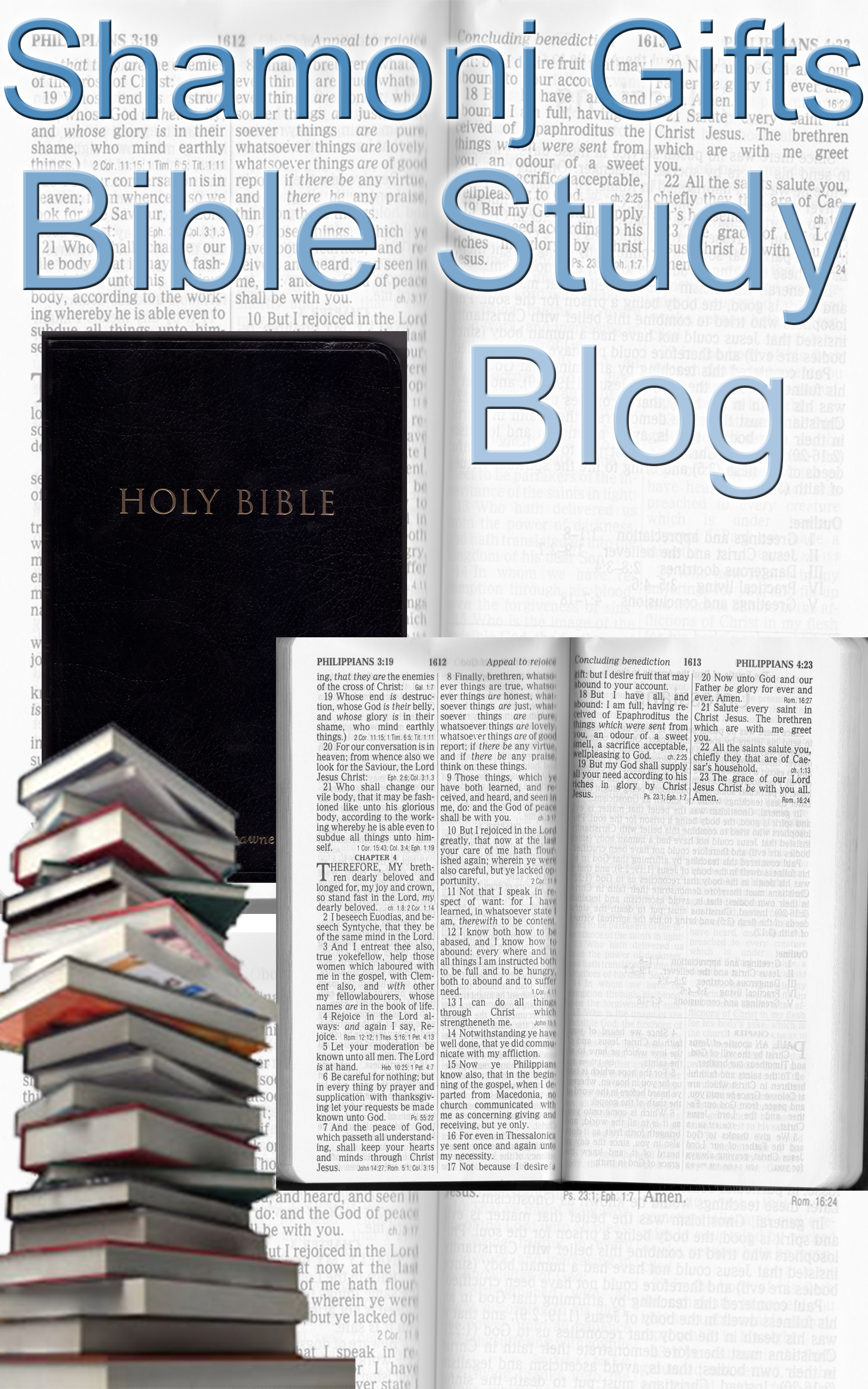 The Bible says faith comes by hearing and hearing by the Word of God (Romans 10:17). Joshua 1:8 says This book of the law shall not depart out of thy mouth; but thou shalt meditate therein day and night, that thou mayest observe to do according to all that is written therein: for then thou shalt make thy way prosperous, and then thou shalt have good success. 2 Timothy 2:15 says Study to shew thyself approved unto God, a workman that needeth not to be ashamed, rightly dividing the word of truth.
Shamonj Gifts Bible Study Tools is a Bible Study that analyze the whole Bible, provide tools to help you study the Bible and to teach you how to apply Biblical principles to your life. Shamonj Gifts Bible Study Tools is a blog put together by the Shamonj Gifts Ministries. This blog was created to help you to read the Bible and to provide study tools to utilize while you study the Bible. The purpose of this blog is for me and you to read, meditate on, study, understand, teach, and apply this Word in the Bible to our lives. I have always wanted to read and understand the whole Bible and find out what God is saying specifically to me. The other purpose of this blog is for me to provide you with information, resources, and recommended books the assist with studying the Bible and various topics of the Bible. The reason this blog was created is so that we can all grow as Christian Individuals. 
 In this blog I am going to read Genesis-Revelations and provide notes on each chapter. I will also read and suggest other Christians books.

If you're interested please subscribe to by clicking here!
If you love the blog and would like to have access to the blog on your Kindle Device click here!